See All Makeup Lessons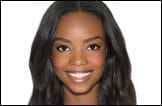 Long-Wear. Life-Proof.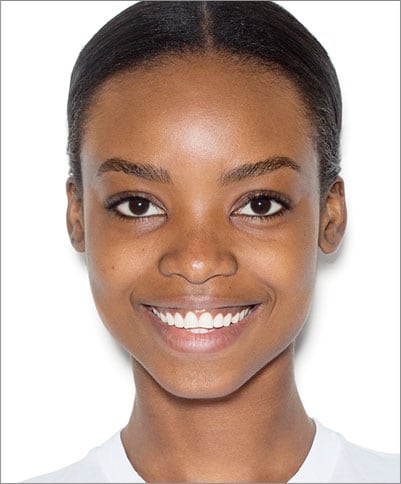 Before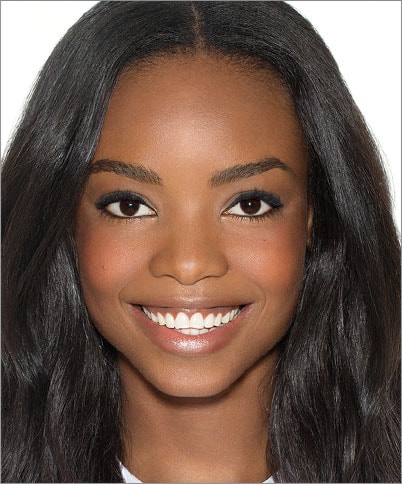 After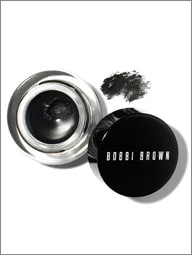 Step 1
Prep
In the morning skip eye cream on your eyelids. The emollients in the cream will cause any eye shadow you apply afterwards to slip right off. For the longest wear, choose products that are formulated to resist smudging and humidity.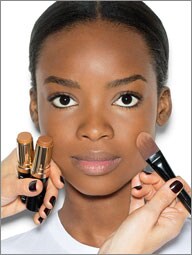 Step 2
Use Tools
Use a brush—not your fingers—to apply foundation. The oil from your fingers can mix in with the foundation and affect how it wears.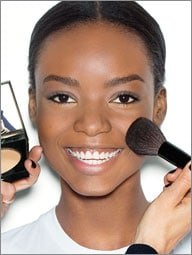 Step 3
Powder Up
Set foundation with powder. For the sheerest application, use a Powder Brush. Focus on your forehead, cheeks, and nose where skin tends to be oilier.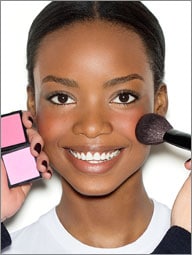 Step 4
Layer Blush
Make your blush last longer by layering two shades: a natural colour that looks like your cheeks after you've excercised and a brighter "pop" colour.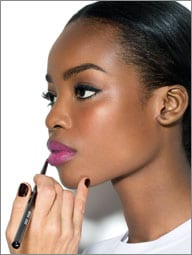 Step 5
Fill-In
Fill in your lips with a nude lip pencil before applying lipstick or gloss. Finish by defining lips with the pencil.